I am writing this retrospective purely on this site: www.acornelectron.co.uk, as the year 2006 draws to a close. The site saw a lot of change this year and we're sure it was a particularly exciting twelve months for all of you who cherish the Elk and Beeb microcomputers. Our site, in 2006, really began both to "branch out" into the only area hitherto untouched by the internet: the retro magazines of the Eighties! Our scanner started buzzing and, throughout the first half of the year, slowly but surely, all the Electron User mags appeared. Then, in the second half of the year, all the Home Computing Weekly newspapers burst onto their own section.
The feedback we have so far received assures us that all this work was well worth the hours spent doing it! These dazzling archives now allow everyone to relive that period of their youth, whether you want to re-read each from cover to cover, simply find your request to Pendragon to help you pass a murderous troll in Classic Adventure, or laugh along with the typically 8-bit humour of the "BASIC Living" family. Thanks respectively to Dave E, and Gavin Bainbridge, these two archives are 99.9% complete.
But we also set about collecting the magazines for the other well-known Acorn/BBC series machines. Some issues of Acorn Programs, Acorn User, Computer Gamer, The Micro User and Your Computer do still continue to elude us, but hundreds of these magazines remain stacked in a dusty corner of our room, just waiting to be scanned and preserved for future generations. We feel the ambit of the site has therefore greatly increased, and 2007 promises to deliver even more literature of old!
The year 2006 also saw us discover some extremely rare games for the Electron. A copy of the ACP/Pres/Heyley adventure Dreamtime was unearthed, cracked and took its rightful place in cyberspace. We also found two of the ever-elusive Chalksoft titles (Note Invaders and Invisible Man), Robico's Electron version of Blood Of The Mutineers, The Times' Jubilee Puzzles and what may have been Audiogenic's last ever release for the BBC/Electron: Helter Skelter. This catalogue also only represents the highlights - with many more games, instructions and downloads filtering into the catalogues unnoticed, and many more personal acquisitions of games we did not have.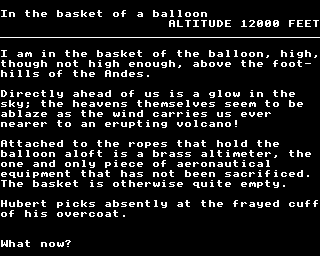 OK, rather disappointingly, we only got one completely new title this year - J J Guest PD's superb To Hell In A Hamper adventure - but that did not stop a multitude of hitherto-thought-lost discs making a welcome re-appearance. Acorn Programs #2 was discified from the magazine of the same name and, thanks to a lucky eBay find, the official Electron discs to Acorn User #30 - Acorn User #61, are now available to accompany your own copies of the magazine. With sites such as World of Spectrum also providing scans of some of the more generic magazines of the era (i.e. Computer & Video Games and Your Computer), even more BBC/Electron programs began to be sourced, with Shingo Sugiura's Fruit Worm arriving in PD World - at roughly the same time we provided every single game ever published by Home Computing Weekly for the BBC series in their own section too.
Following hard on the discovery of The Soft Centre Collection in late 2005 came The Danosoft Collection in 2006, featuring a wealth of games originally written when the Elk was the coding tool of choice up and down the country. And, as if that wasn't enough, we also got SAS Squad Games. These games may have been originally written for a Beeb but work surprisingly well on an Electron with Turbo Board.
The site expanded in other ways too. In the Public Domain archives, we realised that, with the 'closure' of www.8bs.com (It has been promising to return for over two years now, but there's no sign of progress!), we would have to host some of its former offerings. Hence, BBC owners were treated to the former catalogues of The Micro User (official magazine discs), The Yorkshire Boys (PD) and several BBC Games (PD) previously on 8BS and not available anywhere else. Dave M also presented us with a new addition to the BBC PD section (which, as you'll know if you've ever visited it, is dedicated almost entirely to music demos): Jukebox.
At the same time, 2006 saw a transformation of the appearance of many areas of the site (Behind the scenes, there is now much more Javascript replacing html coding!), with former plain text game solutions like Exile and Imogen being completely overhauled with screenshots and walkthroughs.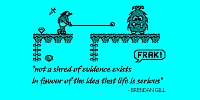 The opening screens were revamped with postcard-style mock-up screenshots, all catalogues were given a header and links back to the home page; all reviews likewise. Some of the more interesting articles from A&B and EU were even converted into web pages!
When we began this site back in 2002, it was a batch of little reviews and disc downloads of the EUG magazine, and it fitted in a free 15 Mb site at geocities with a lot of free space left over. It now boasts catalogues of every book, tape, hardware expansion, disc, cheat, solution or review of the Acorn Electron and fills 14 Gb of hard disc space...! With this issue, EUG also becomes the longest running disc-based magazine ever for the BBC/Electron computers and, in 2007, the Acorn Electron reaches 25 years of age! The physical media we've drawn together to create it is big enough to fill a small house - yet it is all here, all freely available, and all instantly accessible through the miracle of internet.
This year has seen the expansion of the site in a way we would have thought unimaginable this time last year. Are we going to look the same at the end of 2007?