EUG #69 was originally scheduled for a January 2009 release. Yes, that's right, January 2009. And today's date: Hmmmm, 23rd August 2009. Making it nine months behind schedule and, in fact, the latest issue of EUG in history. And why? Well, because we got distracted doing a variety of other Acorn-related things this year which we will reveal in full in EUG #70 (due January 2010 and which we will endeavour to publish on time so that the same situation does not repeat itself!).
One of these things, as you will observe, is the fantastic new web site which makes navigation about ten times easier. Another is that we held off on producing EUG #69 until we had a brilliant all-singing and dancing magazine/disc combination for you. So, like our beloved Ice Age hero opener, hold on to your Acorn for this issue, again produced almost solely by Dave E, because it's one of our best yet!!!
Let's travel back in time to 2006 to a period when Acorn Electron World was slightly more 'incomplete' than it is now - and relive the day a huge warehouse of software was discovered!! We also report on our move of all the downloads to DVD and get all teary-eyed over the lack of new stuff for the Electron in 2008. Dave M dominates this year's round-up of Electron and BBC news as he uncovers two long lost Repton games - and launches retro gaming posters and a new software label.
We also present the first in a new series focusing on reviewing games from a particular publishing house quickly and effortlessly in The Games Page.
Ever since Acorn Electron World indulged in its wholescale 'clean up' of BBC PD discs there's been no shortage of hitherto unseen demonstrations to make you marvel at what the little Elk is capable of. In this issue, we present the Acorn Badge Demo and the new Halloween 3 Demo. We take no responsibility for anyone who chooses to watch the latter one whilst wearing a Silver Shamrock mask this halloween!
| | | |
| --- | --- | --- |
| AIRLINE | LASERCHESS | MAGIC MUSHROOMS |
We have a bumper crop of games this issue. Take strategical control of an airline company in Airline, challenge your friend to a tactical chess-style battle in Laserchess and scratch your head in wonder at the fiendish new selection of Magic Mushrooms screens.


We've also got two adventures for you which we've never seen anywhere else. Ultimate Nightmare pits you as an innocent prisoner, trying to re-create Prison Break in the year 2092. The World Domination Adventure, complete with a Parental Advisory, sticks you in a strange universe of childish jokes and epithets with an undisclosed mission. We also present an update of an old Acorn User game, Paras in which you must blast down descending paradroids. The original version as published was badly bugged and we have sorted it out, only 25 years after it was originally published!
OK, the number of reviews has fallen this issue. We realised after the reams and reams of reviews in the last issue that printing more would be unachievable. What we have for you though is well worth reading, with Dave E delving into two full compilation discs (Acorn Programs 4 and the new Computer Gamer Collection); looking at early releases Crazy Tracer and Firebug; despairing over borefests The Incredible Hulk and The Ferryman Awaits and marvelling over the appeal of Jet Set Willy 2. We also have yet more information on the Merlin M2105 in this issue, and perhaps one of the most bizarre items we have ever seen, Pixelh8's The Boy With The Digital Heart CD.
Trace your way through another selection of text adventures. This issue: The Ferryman Awaits, The Golden Baton, The Nine Dancers, The Wizard Akyrz and Wychwood.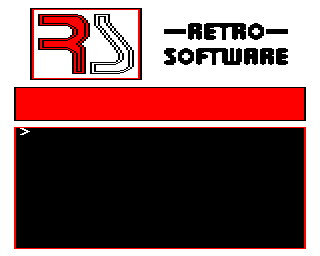 Utilities
Dave E is behind the Retro Software logo that graces the new range of games from Dave M's Retro Software. The workings of the loader program are explained in this small article.
There really have been few utilities that have had such a marked effect on the entirety of the web site, catalogues, libraries and presentation as Image2BBC, which we reviewed in EUG #67. Once again, you have it to thank for the amazing opening picture. (You will be relieved to know Dave E was wrestled away from the keyboard and his risque '69' opener deleted!)
You can post feedback on EUG and any other aspects of the Acorn Electron World website to dave_a_e AT hotmail.com.