In some previous year's Roundup columns (and News columns), I have occasionally written of Retro Software's "projects" with a scarcely-concealed pessimism about if many of them would ever in fact appear. 2011 was a year where I was forced to eat humble pie, as we didn't just get the odd 8-bit artwork, or a new BBC series demo. No, no, no we got a regular supply of full-blown, professional Electron games - in fact I believe the release of six brand new Electron games (The Arcade Adventure Design Kit, Repton The Lost Realms, Mazezam, Jungle Journey, Hyper Viper and Hard Hat Harry) in a single year has not been achieved for almost twenty years! If you're as astonished by this as I am, raise your hands.
Whereas recent years have brought us mostly long-thought-lost BBC and Electron games, 2011 will certainly be remembered primarly as the year Retro Software made its mark. It took up the slack where Acorn Electron World, and the EUG magazine, left off. Last year, having gone back to school (indeed, having gone back to the very University at which I originally studied whilst editing my first issue - EUG #45 - on the side), I had enough spare time to produce three chunky issues of EUG. This year, EUG #74 is your lot.
Well, insofar as the magazine itself of course. Those who regularly visit the Acorn Electron World web site cannot have failed to notice that 2011 was also the year that I started the series Five Games Five Minutes (and indeed rewrote huge areas of the site in html5). Initially intended to be just an eight episode run, I then hit on the idea of creating further episodes if anyone purchased a DVD from the site. The result is that, at time of writing, there are 56 episodes doing the rounds on YouTube - and another eight or so which I am on my honour obliged to create.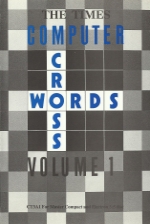 So what was going on elsewhere in cyberspace this year? Well, discounting Retro Software and Five Games Five Minutes, the answer was not a lot. The Stairway To Hell stayed closed. 8BS, having initially stirred some excitement by returning last year, spent a year being only updated with scans of Acorn User magazine. And, on checking through the links on Acorn Electron World, I found most software suppliers had now similarly shut up shop. And, as for finding any new stuff on eBay, I could only laugh in that despairing way that signals abject defeat.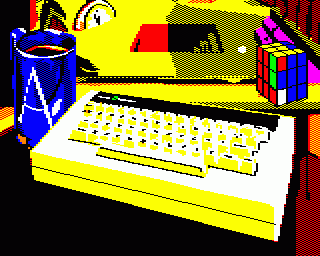 There were things happening though, if you knew where to look. The Classic Adventure Solutions Archive was gathering up those solution scrolls like there was no tomorrow - with the result that we have a bumper 'Solutions' section this issue. Games like In Search Of Atahaulpa have been turning my brain inside-out for decades, so to be able to finally play through them is wonderful. And on the forums of StH, one Michael Browne was regularly distributing many rediscovered BBC Micro games, and Electron-only games that he had managed to 'fix' to work on its big brother. AEW wasn't entirely focussed on 5G5M either - I found time somehow to archive several instruction manuals and to convert the Acorn Electron User Guide to a fully indexed, on-line tutorial. And don't forget the Expositions which 2011 brought us - with In Da 80's, Eurogamer and Replay, all well-attended!
Again though, these Expositions are all the work of a single man - Dave M, the man also behind Retro Software. When one also considers the BBC Micro only projects either released (Hard Hat Harry 2, Mixed Grill March) or almost due for release (Blurp), then the amount of work he is currently putting into the 'scene' is almost superhuman.
Oh, and I did get hold of Pheenix (published this issue) and The Times Computer Crosswords Volume 1.
When my thoughts turned to what has become the regular "That Was The Year That Was" article this issue, I thought I might struggle to fill more than a few paragraphs. Certainly, I did less archiving myself - firstly, because there is practically nothing left to archive. And secondly, because I was back in full-time employment (which is why there is only a single EUG magazine this year).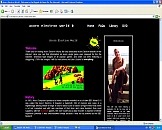 As long as the retro scene continues to experience this revival however, I do think EUG will continue. The Electron version of Repton The Lost Realms, for example, is finished but not yet released, and it's hard to imagine - in light of all the build up in previous issues! - bowing out without a least a review of this gracing the pages. So roll on 2012 - and let's see if we can ride that Retro Software astonishment factor for another year.