Featured Game
D A R T S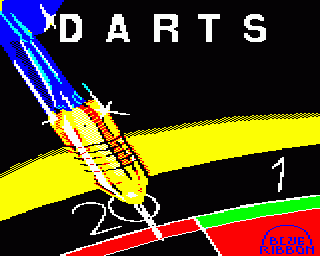 Description:
Long before we were all bored from playing
Darts
on our mobile phones,
Blue Ribbon
released a rather cheap-and-cheerful version for the Electron. Whilst aiming the dart proves extraordinarily difficult, there are a number of tournaments on offer (including 501, the most familiar) and the graphics are pleasing.
Released by
Blue Ribbon
Game Help
Acorn Electron adventure and puzzle games can put up a good fight - especially when there's no chance to save your place (unless you're playing them by emulation on your PC of course!). In the table below, we have collated all of the 'game help' that is available for solving your favourite Electron title. The links will take you directly to the relevant Impact Software, Electron User, EUG or Map that you require.